Villeneuve-climbed-Avignon us very grassroots

. He, with one hand, undoubtedly, bears colouring antiquity, with the other – is quite green.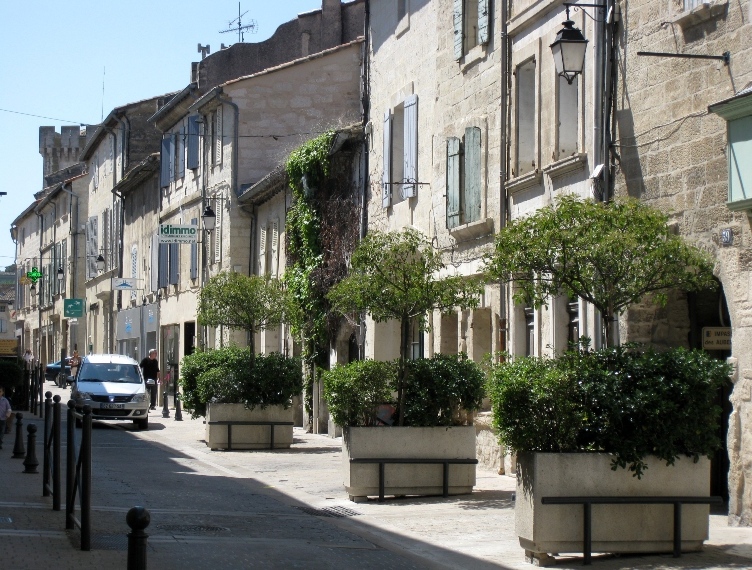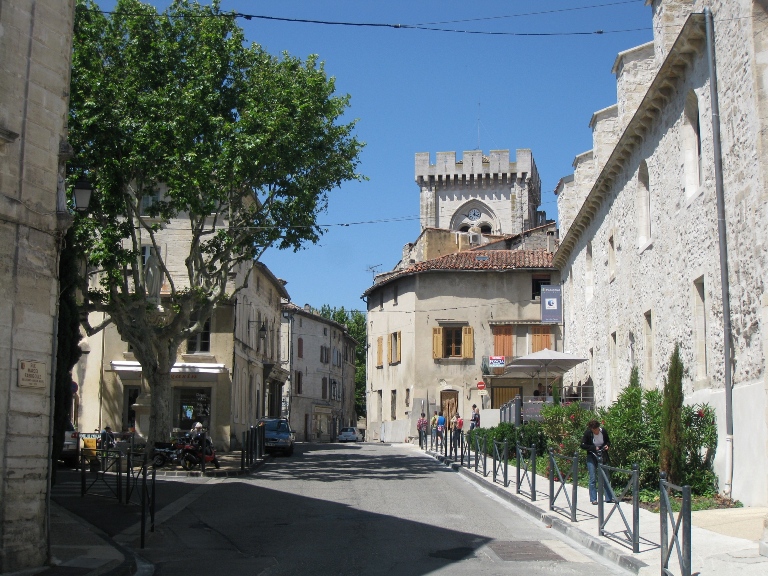 Here is these flies we first time saw in Arles, and then they have accompanied us literally everywhere, although in the languedoc increasingly same in a lesser extent.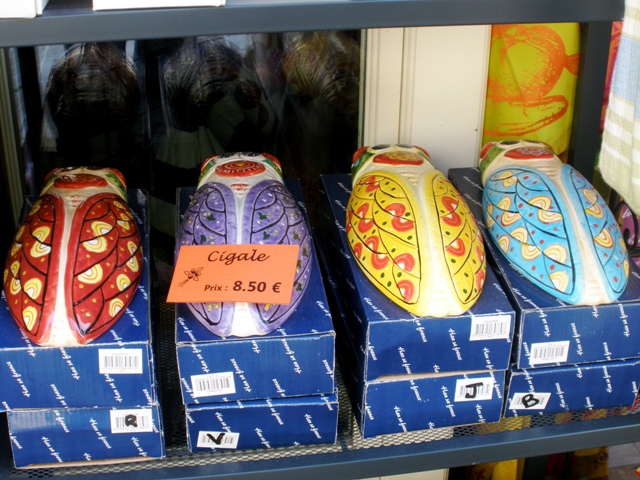 We, of course, immediately understood, that "this OK-OK-OK for good reason ", but were lost in would, that same they mean or symbolize. In head came and geese, spasshie Rome, and much else% -). Finally, already by turning myself in, I proposed quite simple and controlled version of: Type times one of brands Provence is the blossoming lavender, then, perhaps, these flies in large quantities souslik in it and, thus, "primazyvayutsya to its glory. " And, to my huge the surprise of, it is this version of proved closer just to truth. "St. " proved tsikadami(la cigale), under sounds of a which passes the hot provansalskoe summer. Somewhere I even met mentioning about local proverb notwithstanding "Il ne fait the continent bon travailler though real-la cigale TV ", that in the diversion means roughly the next (the accuracy of not I guarantee, for that bought – for something and prodayu): What can be work, if were singing Cicady?!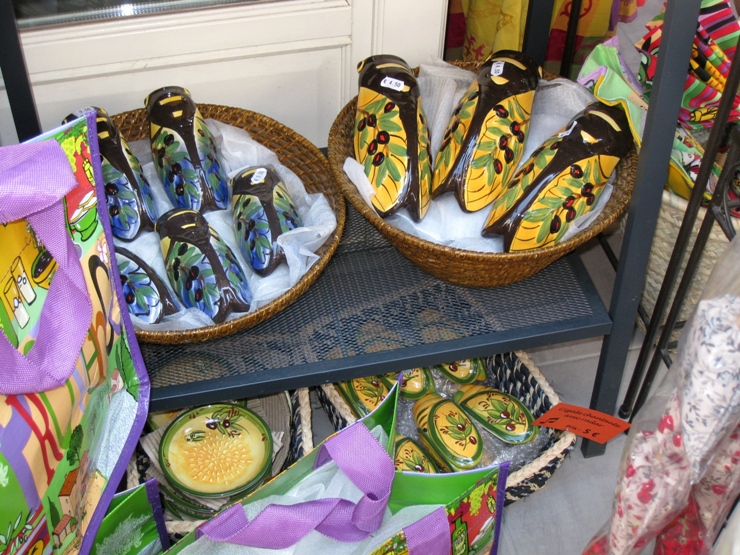 This Church, picturesquely vyglyadyvayuschaya from-under arc - chapel, previously nakhodivshayasya in the yard kardinalskogo palace on: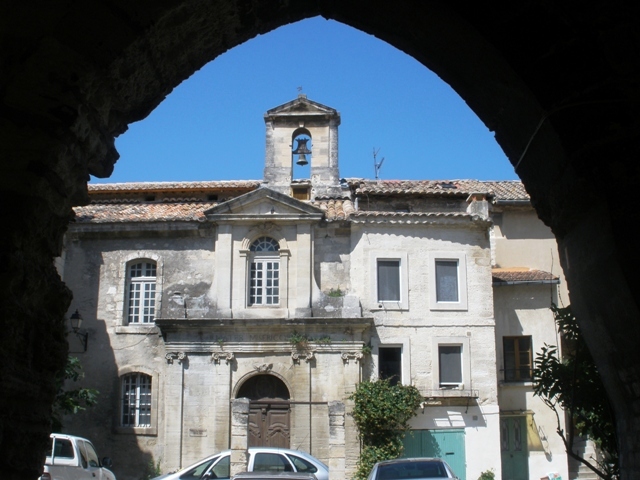 With the reverse of hand arc greeetsya dove (or cooled in cool stone?):
And here is these old gates remember the us those, that have fallen on eyes exiting from whose retailer, where we got ourselves couple of "polovinchatykh " (on 0.375 are unaware) bottles guilt, with a huge dignity: Tyres with take. For, traveling without sdavaemogo in airports baggage, we constantly face with problem absence of have a corkscrew

.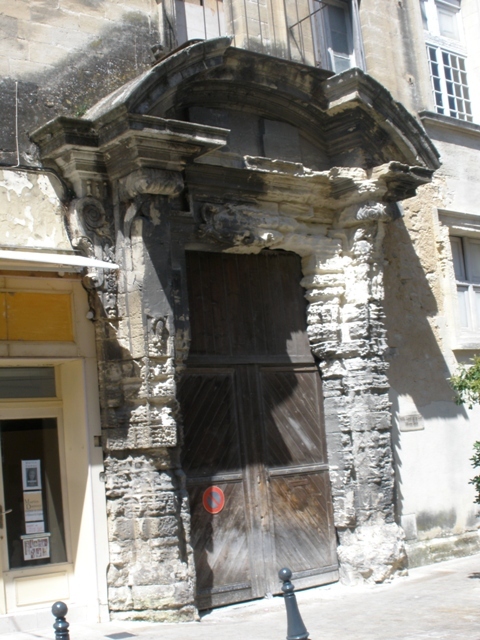 The main Church Villeneuve-climbed-front – kollegiata (parish Church) Dame Eglise Collegiale Notre-Dame. She looks in classic traditions churches early medieval (built in 14 century).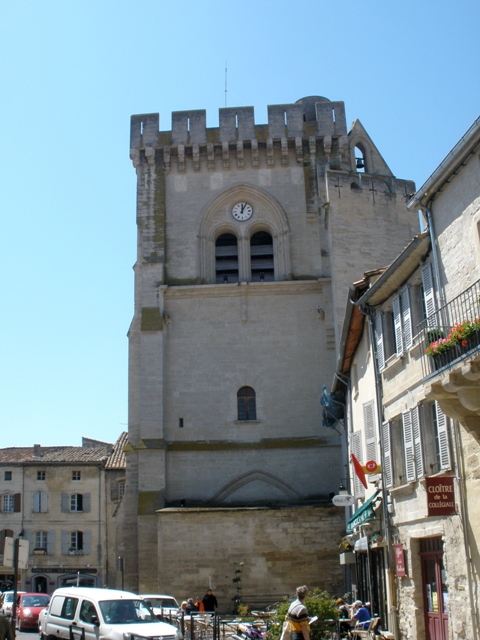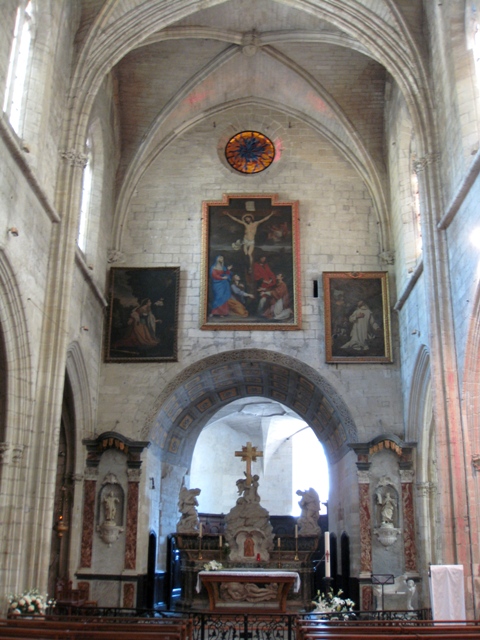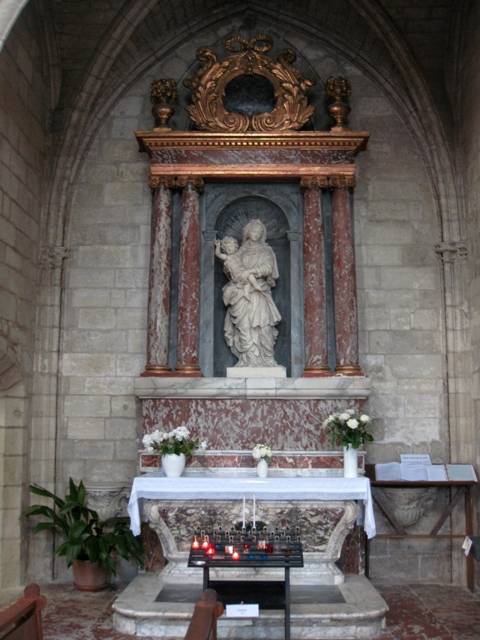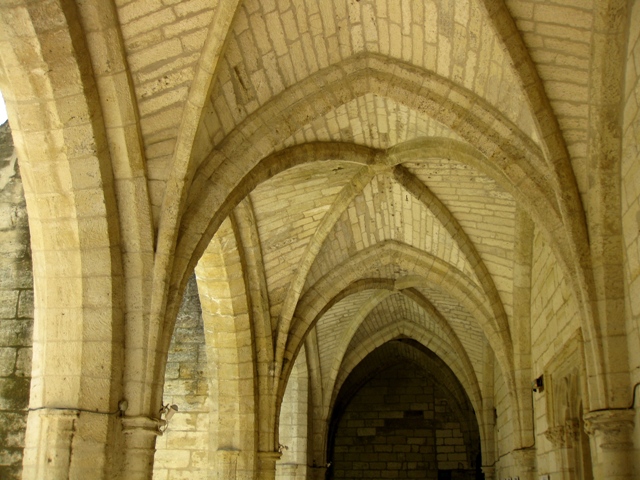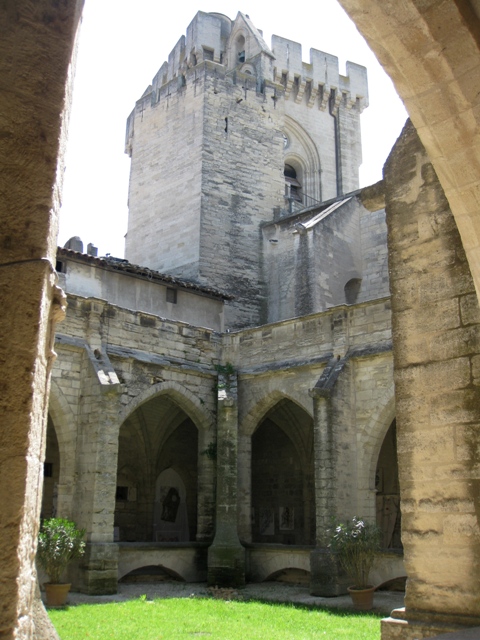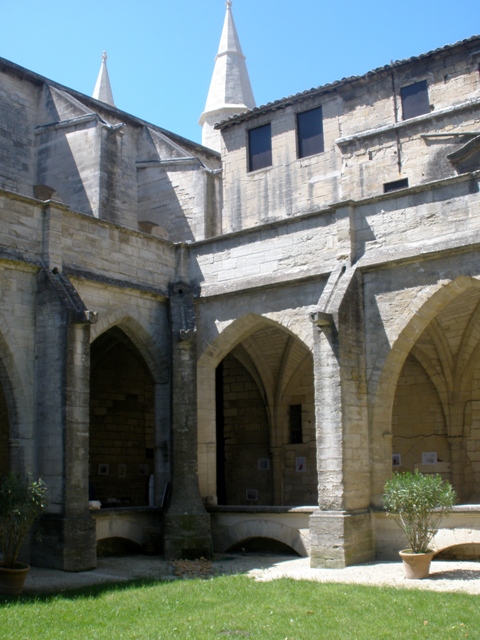 Meanwhile in France began appetisers during the afternoon time (I shall remind, here increasingly very not childishly: Who not managed – the late!

). We wanted food here same, believing, that prices in a small town will more affectionate, than in tourist Avignon, but miscalculated with precision until contrary o.o.. So suggested a have returned on market Square, trade on which already congeal, and their closest by bus left in Avignon.