Paris - liven - Mont Sen-Michel - Rennes - Rouan
I find welcome this weekend'all readers, dobravshikhsya until my new confirming stories with!

Which different from all previous those, that short novel at all and not is. And perishing quite accurately not claims on Essential Guide (this political I for themselves fully run out short novel about Jerusalem). This simply set of road is deprived, ponravivshikhsya species and thought, caused all of these, in general - some track vinaigrette. Ah and because speech increasingly same is faring about France, then more correctly will say - Russian salad. Although quite possibly, that even need to find French coach, which discovers something native in this word and very are surprised, that now, which he entire life knows as Russian salad, has not so perishing longstanding, albeit indirect, roots in his country.
Why I chose precisely such a form of narrative? First, because, that tell with astute guise of in a million. Nadtsatyy times pro Paris, which most readers, am confident, know and like much more me, will not simply foolish (this I even could would survive), but and it is no fun. And uninteresting narratives, to paraphrase the most known in world a, need to "to emit on dustbin of" in really the early. And second, itself France me not so get aroused by to inspire on some monumental ethos with a claim on narrative - the, that I have quite good is obtained (ah such perishing I modest!

) with Spain. And genre "descriptions-episodes" in such situation - the most convenient the exit: Not need to nothing systemizing, so, recreate chronology travel, try to something communicate or in encouraged convince. Ah and because – my attitude to France (as well as and to Paris) stripped any the deference, you know or of reverence, then and notes my will well impartial. Word, I, as a troubadour (incidentally, even one thing the French word!): "That see, then and sing"

. So that, hold on, France!

In really Paris I already was, albeit very long: In late past century, when the word "the millennium " was the most fashionable in world, and on Eiffel tower burned the writing AN 2000. And now well represented, that I will be able there see, and by no means not was inspired these. I far not lover of styles "silver century", classicism, Modernism and other things edges. And at all spirit, inherent period of from 18 until the early 20 century. So me not like nor Petersburg, nor Milan, and the capital my favorite Spain Madrid I believe skuchneyshim city Europe (not believing Moscow, of course)

. And so me quite not close and Paris. And perishing vested when applied to him stamps type "the most romantic city, far need to necessarily to come tennis" or "celebration, which always with you" and at all believe absolutely absurd. On my view, there is a huge number of cities, in much greater extent appropriate concepts romantics and holiday: Florence, Prague, Barcelona and perishing those Demidovich - Istanbul, my the most a favorite city on earth. Paris, me seems, more to slap title global capital "autumn are" - here is then in full extent manifests itself the his spirit, the kind atmosfEra, which rastirazhirovana in million Indian and songs around the world. Nedaremno precisely here flooded its nostalgic after which she emigrated the Russian aristocracy after October coup 1917.
Believe, that have some readers will emerge well legitimate question: "Times so, then no. He fool there? "Believe me, that the reason was, but she lies outside themes this confirming stories with. And aoaee we, can be said, with purely practical objectives - watch the interesting, that can be see in Paris (and increasingly this quite not means, that I believe, that such by there there is no). But we utterly not sought "penetrated spirit of" either "feel parizhanami" - here is perishing whom I accurately not wanted to would not only be, but even feel themselves

.

Interestingly, that some my travel fit some OJSC AIRPORT - the or melody, which why something recovered in anybody and conjured with specific country or place. To example, the most first foreign trip - on Italy - "accompanied" Toto Cutugno with "Italiano et", in first Spanish in anybody constantly was spinning! "Barcelona", full of now late "Quinn" Freddy Mercouri together with Monserat Concepcion Bibiana Caballe i Folch, a Sicilian, naturally, was filling with unique instrumentovkoy from "Kryostnogo father." And here is hit current travel has become song from cartoon "Monster in Paris":
That concerns carte, then when applied to Paris in another times outside competition proved Essential Guide series of DK, on cards which we already successfully traveled on Jerusalem and railway / undergroung station fromwhere. On my view, for large cities best simply not there is: On "DKshnoy" marked by absolutely all the streets, attractions and station subway, moreover, its the scale of the enough big and allows "find themselves" even in really Werve every corner of the.


> > > > > > > > > > > > > > What liked in Paris

Perhaps, this will ring out were, but more just in Paris us liked disputes are bound to worsen in nightlife podsvetke. Not in ezhechasnom an evening 5-minute time the twinkling of the (this, to be sure, very spectacularly, namely in "Ukraine until" coverage, thanks to which to worsen looks especially delicately, and its azhurnost is with the most excellent prospects examples of plameneyuschey Gothic in architecture

.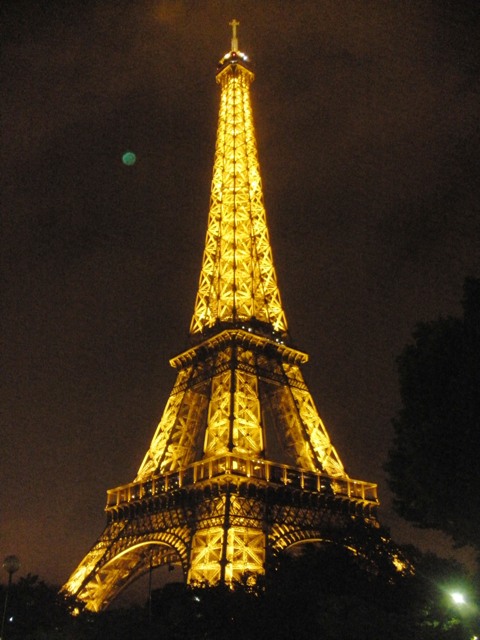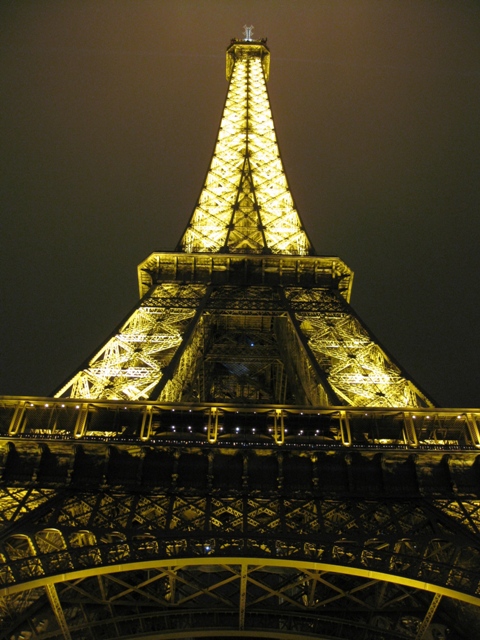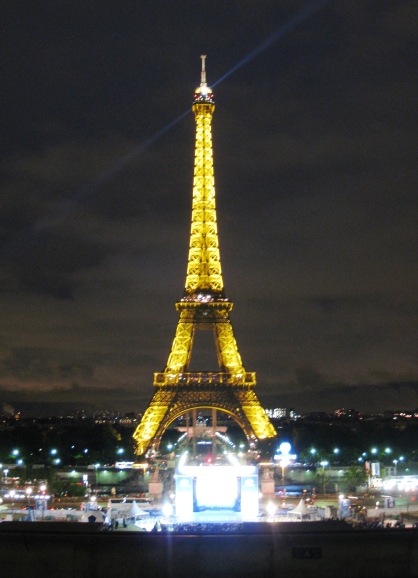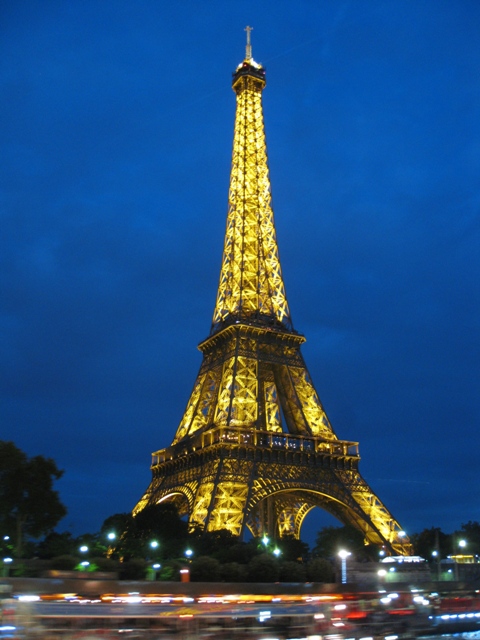 And even interesting feature of: If "daily" to worsen not looks very perishing big, then on the evening create democracies impression, that it ranks literally polneba and gender-Paris. After this a day to we long wondered, why for night to worsen has diminished

.
Incidentally, to worsen twinkles every hour anew in for 5 minutes, in at all not ten, as written in some sources and as, if me memory not changes, was in 2000.

> > > > > > > > > > > > > > linguistics had Paris
To talk to the in Paris speak English. There is no, can be, even shabby.There, than in Spain. But increasingly would still far not always and not with all. And need to be ready, that precisely in the very moment, when need to to know something important, your the interlocutor proves ah nor never not "the Englishman." In such cases, especially in places type must see, recommend immediately move on Russian: There is chance, that you realize, albeit through word. Hit trip has become joke a guard, checking my bags under emotional outburst during on Eiffel tower: "Vodka, cognac, the Kalashnikov?"

"Yes, flows to life, change times", - commemorated we. After all once with the Russians were associated bears, valenok and hats-trapper hat. Ah and the same vodka, of course, as without it, there is same on light of perpetual values

.
Of course, until such populating Russian language, as in Turkey or in some places Italy and Spain, France even far, but and. " We with you in Paris need as in Russian steam bath skis "Vysotsky already moot now. Need-not need, and position obliges - "Russians go"!


The rest same languages (perhaps except Swahili - not has tried) "spinning away" even less. Say, Spanish, which, muddling through whether, faring poorly whether, way in southern France, here proved absolutely useless.
Last edited by savl (Jul 7 2012 19:01:53)